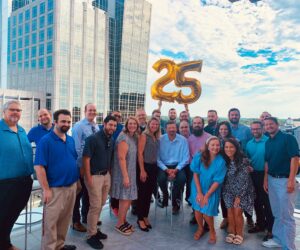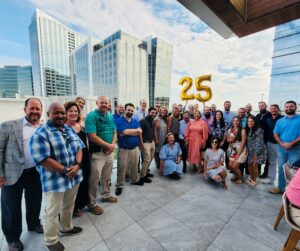 This year Technology Associates celebrates 25 years in business, impacting hundreds of companies by serving as their full-service outsourced IT partner.
What began as a recognized need by Eric Hobbs, former IT Director of a large and well-known insurance provider for medical practices, evolved into a company of 30+ of the most skilled IT professionals working as a team to offer the best of cybersecurity, support, documentation, compliance, and IT business strategy for client companies spanning across the state of North Carolina.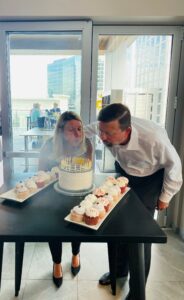 Over the years, Technology Associates has attained countless achievements. This past year especially, proved to be exceptionally productive for the continued growth and success of the company. Our employees play a vital role in the success of our company, and the success of our client companies. Their dedication to best-practices and staying on the forefront of the ever-evolving IT landscape allows us to provide our clients with the best service around. We are immensely grateful for their invaluable contributions to Technology Associates' five core values and overall mission as a company. Additionally, we want to express our immense gratitude to our clients who have trusted us to guide them. Their expectations, challenges, and consistent feedback have driven us to push ourselves to be "better than yesterday," a core value of ours, each day.
"I am so incredibly blessed to be surrounded by an incredible team who are passionate about delivering on our mission to help small businesses leverage technology by providing strategy and guidance that drive productivity.  It is something that I was passionate about 25-years ago and am still passionate about today.  I'm blessed by the many businesses who have placed their trust in us to deliver on our mission.  My sincerest hope is that Technology Associates will continue to enrich the lives of our team as they work hard each day to impact our clients in a positive way."
– Eric Hobbs, President.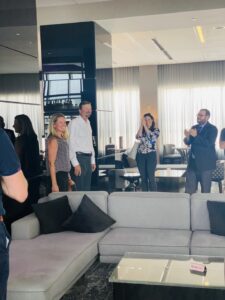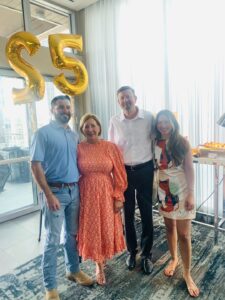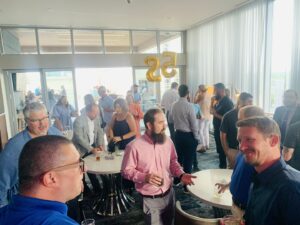 The Technology Associates Team hosted a 25-year celebration at Level 7 in Raleigh following our monthly all-team meeting on July 14th. This celebration was a surprise for President, Eric Hobbs, and included many of our valued clients, The Hobbs Family and members of the TA Team. Technology Associates plans to continue to celebrate this monumental milestone throughout the year!