Architecture, Engineering, & Construction
Is your Architecture, Engineering, or Construction Firm looking to get the most out of your technology? Tired of excuses and sub-par performance impacting your firm? Technology Associates has the needed experience in the AE&C industry and an unparalleled process that delivers results. Our mission is to manage your firm's technology, eliminate the nagging issues your people most often deal with and deliver the strategy, budgeting and guidance necessary to stay competitive.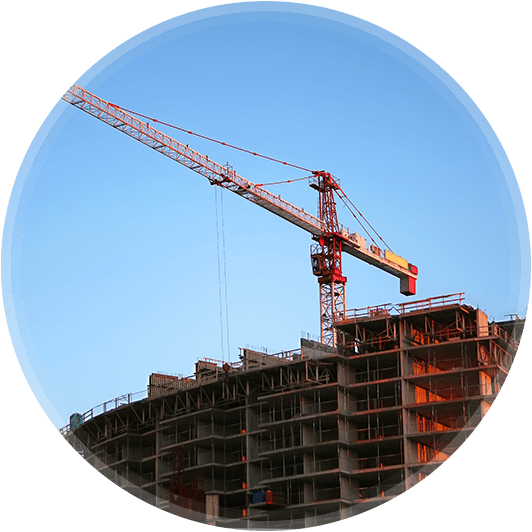 Ready for the IT Services your Business deserves?
Contact us today!
Why is finding quality IT Support for Architecture, Engineering, & Construction Firms so hard?
For the AE&C industry especially, time is money. That's why quickly responding to your issues and getting you back up and running is so vital to the AE&C industry. Urgency is the word of the day.
Lots of IT support companies claim to be able to get you the result you need so why is it that so many Architecture, Engineering, & Construction firms aren't happy with their managed services provider and have a nagging feeling that there is something lacking.
It boils down to the process that your IT services vendor uses to manage your firm's technology.
99% of IT support vendors are focused on fixing problems, which you would think would be a good thing and for some industries, this approach works just fine. But fixing the same problem over and over again, no matter how fast they fix an issue it still sucks away focus and efficiency, the lifeblood of profitable Architecture, Engineering, & Construction companies.
You would think they would fix it right, once and for all but here is where the problem lies – as long as your managed services provider is solely focused on fixing reactive problems and they can send you a bill for every problem they fix, where is their incentive to correct issues once and for all.
Never mind getting ahead of the environment and preventing problems before they happen.
This is the reality many Architecture, Engineering, & Construction firms live with – constant and repeat problems, calling back, again and again, to get problems fixed all the while wondering why it has to be this way.
We used to struggle to provide IT Services for Architecture, Engineering, & Construction Firms
Back in the day, we used to do things the same way. Focus all of our time and resources on resolving issues as fast as possible and hoping that we could stay ahead of problems.
We would assign a guy to a few clients, hope they could stay on top of all the issues, and, if possible, keep the documentation updated, implement our best practices and, provide strategy and guidance. RIGHT!
Of course, this didn't work and our clients got the same results they did from all the other Managed Services Providers out there. We were jumping from one emergency to the next while "non-critical" items fell by the wayside until we had a few extra hours – but those extra hours never appeared.
For years we thought the key to making all this work was just finding the best people, carefully documenting our process, and training them well. We thought that with the right people we could make this work, someone that was good at "multi-tasking" who could smoothly juggle multiple competing priorities all while giving top-notch customer service.
We wasted a ton of time and effort trying to fit all the pieces together to find the perfect configuration for a Managed IT services company all in the hopes we would hit on the magic mix of staff members who could deliver support smoothly and consistently. It was as frustrating for us and it was for our clients.
A fundamental shift was needed…
You wouldn't think it would be so dang hard to provide Managed IT Support for Architecture, Engineering, & Construction companies…From the outside, providing IT services looks easy!  Thankfully, giving up isn't in our nature but sometimes you need to throw away what you have, start with a clean slate in order to make dramatic leaps forward.
It wasn't until we looked at each work role with a microscope, and put people in dedicated roles, all focused on driving results for our customers were we able to start making progress. Put another way – you can't have your front-line customer support team also doing documentation and procedures and giving guidance when they can fit it in – because you never get those empty hours!
Hiring and training a major part of our IT support staff to step into (and stay in) purely proactive roles – that was the secret. Dedicated people in dedicated roles, everyone with tight processes and metrics, focused on driving specific results for our clients.
Having everyone doing everything is a recipe for disaster – simply because to deliver complete IT solutions for a business, it takes different people with different levels of experience and different approaches to deliver the right solutions Architecture, Engineering, & Construction firms need today.
Finally, Managed IT for Architecture, Engineering, & Construction Firms delivered the right way
Handling your day-to-day IT Support needs is one thing, but properly managing your technology to prevent issues is another. That is where the right IT Partner, one built around a process aimed squarely at predictable performance can make a huge impact on your firm.
As your Managed Services Provider, Technology Associates works with you around the clock to ensure you're always functioning at your absolute best. We know that in Architecture, Engineering, & Construction firms, it often gets hectic and there's a lot to balance.
A complete Managed IT Services solution includes:
Metric driven support team that gives your staff the IT Support then need and ensure your issues get resolved quickly
Ongoing monitoring to help spot problems quickly
Layered security suite to bolster firm security
Best-practices that allow us to help spot risks you might not know you have
Regular Technology Steering Meetings to review your technology budgets and roadmaps
Working with Technology Associates is truly like having a complete IT department in your firm.
Industry Experience
Like many industries, Architecture, Engineering, & Construction companies require tools; reliable email, standard office apps like Word (WordPerfect for those of us who have been around for a while!) and Excel. Certainly, Architecture, Engineering, & Construction firms have some pretty special line of business applications.  Here are just some of the many AE&C Industry applications we have experience supporting.
Architecture, Engineering, & Construction Industry Participation
Technology Associates is a proud sponsor of the following organizations
National Association of Women in Construction
2021 Members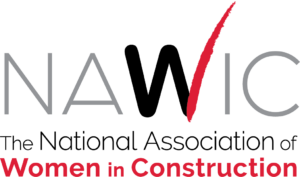 Articles For The AE&C Industry
Construction companies should be on alert and educating leadership and employees on a targeted fraud scheme that cybercriminals are executing regularly. Business Email Compromise (BEC) Fraud Cybercriminals are accessing commercial databases to learn the details of...
read more
Customer Feedback From Architecture, Engineering, & Construction Firms
The comments below come from other Architecture, Engineering, & Construction Firms who have experienced the results our process delivers

Thank you to the TA Team for being patient with me when I am feeling impatient.

…handled my request and answered my questions/concerns very quickly. Fantastic work, as always!

Very quick to respond even though I tried to tell them it was not an emergency. THANK YOU!
Guide to Selecting
the Right IT Firm
Choosing the wrong computer consultant to support your network can not only be frustrating and expensive, but could end up costing you in downtime, data loss, and expensive repair bills, not to mention the headaches and frustration!
Luckily, there are ways to ensure your choice will be the right one! We've compiled a list of 10 items that can prepare you for your search. You'll be in good hands with a computer consultant that meets these standards!